Public Monitoring with iNaturalist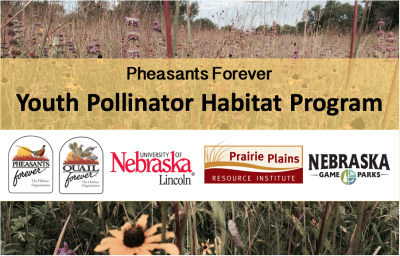 Main Page Nesting Block Information Blue Vane Trap Information FAQs
Pheasants Forever Youth Pollinator Habitat Plots are home to many living organisms. Anyone visiting the plot can explore and enjoy this diversity. All of these findings and observations can be documented easily on the Pheasants Forever iNaturalist project page. Visitors can photograph and post images and records of pollinators, insects, blooming flowers, plants and other wildlife observed to the project page.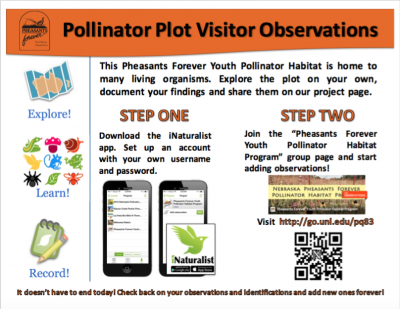 Step One: Visit www.iNaturalist.org and set up an account with your own username and password. You can also join by downloading the iNaturalist app, available for download on Google Play and the App Store.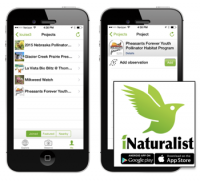 Step Two: Search projects for the "Pheasants Forever Youth Pollinator Habitat Program". Make sure you click on "Join project" so that your observations are added to the project page.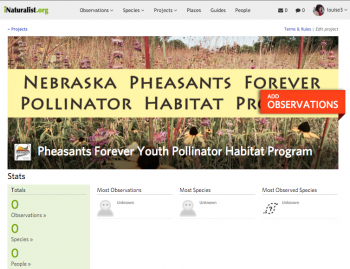 iNaturalist is an open-source project, meaning all the data is public. This allows users to have access to their own observations as well as those of others. It is an online community of naturalists, from "hunters to hikers, birders to beach-combers". You do not need to be an expert to participate. You need only to enjoy the outdoors and share your observations with the iNaturalist community.
Overtime, with repeated and collective observations, you will be able to see all the various organisms that are attracted to or supported by your pollinator plot. Explore the iNaturalist project page – you can create a journal to reflect or comment on your findings, have your photographs identified by the iNaturalist community, download pollinator plot data for analysis, monitor biodiversity changes overtime, learn about the organisms visiting your site and more.